Fruits Basket Season 2 Dual Audio Free Download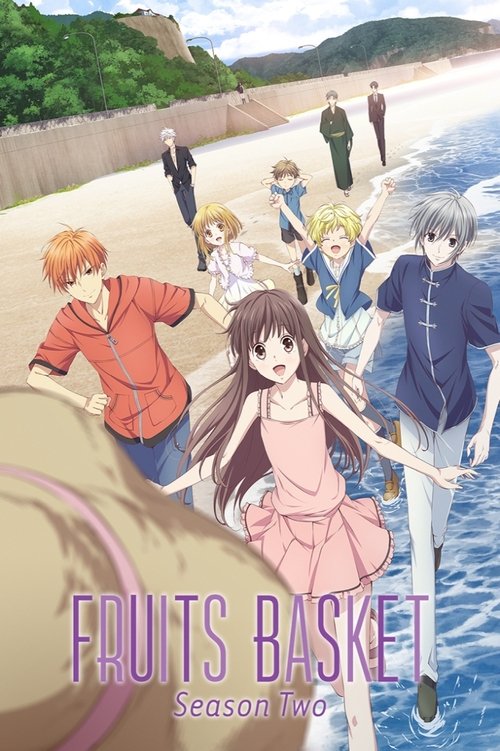 Name : Season 2
About : It's been almost a year since Tooru started living at Shigure's house! Though she now has a deeper relationship with each of the Soumas, not just Yuki and Kyou, she is concerned about their sinister curse's true nature.Summer is approaching and Tooru is invited to spend her days with the Soumas, mainly Kyou and Yuki. Tooru wishes for an easy-going vacation, but her close relationships with the two boys and the rest of the Soumas may prove to cause trouble. As they grow more intimate, their carefree time together is hindered by older hardships and feelings from the past that begin to resurface. The Eternal Banquet also dawns on the members of the zodiac, and they must tend to their duties alongside the unnerving head of the family, Akito Souma.With the banquet approaching and a plethora of feelings to be solved, will Tooru's life with the Soumas remain peaceful, or will she find herself in a situation from which she cannot escape?
Number Of Episodes : 25
Season Number : 2
Air Date : 2020-04-07
Encoder : Hinditoons
Motoko continues to fawn over Yuki from afar as he meets Kakeru Manabe and Machi Kuragi, an odd pair with quirky habits.

The students need to submit their career plan forms before summer break begins, but thought of the future brings a wave of anxiety along with it.

After Ayame drops by Shigure's house, Yuki decides to visit Ayame's shop for the first time together with Tohru.

The students in class 2-D plan for their upcoming school trip. Meanwhile, Hatsuharu goes on a rampage, but nobody knows why.

Summer break has started and Tohru and the crew have some fun at the department store. Then, Uotani meets someone who reminds her of Tohru at work.

Momiji convinces Tohru to join the Somas at their vacation house by the ocean for some fun in the sun.

During their stay at the vacation house, Tohru and the Somas get exciting news and surprise visitors.

Isuzu leaves Kagura's house without explanation. At the same time, Akito is now at the vacation house. What is Akito planning?

Kyo is summoned to join Akito at the annex along with the other zodiac members. How will Kyo cope with meeting Akito?

What's better than winding down the summer with some fireworks? Tohru and the Somas plan to do just that as their trip comes to a close.

Tohru and the Somas return from their trip and Kagura invites Kyo on a date for some serious talk.

Mayuko goes down memory lane after getting a few visitors at her family bookstore.

The new term starts and Yuki takes on his duties as the student council president.

A family emergency comes up for Tohru, and Yuki starts to realize why Rin acts the way she does.

Parent-teacher conferences to discuss career plans are underway, triggering various emotions in the students.

Tohru takes it upon herself to venture into the Soma Estate where she meets someone unexpected.

Tohru and her classmates are in Kyoto for their school trip to create some lifelong memories.

Isuzu, the zodiac Horse, is determined to make change and seeks out Shigure for some answers.

Isuzu spends the night recuperating at Shigure's, giving a chance for Tohru and Isuzu to get to know each other.

With the school culture festival around the corner, Yuki is kept busy as he juggles the student council and class duties.

Yuki loses himself in thought as he remembers a dark memory from his childhood.

While the school prepares for the culture festival, Yuki talks about his secret that he's never told anyone else.

Tohru's class puts on an unconventional retelling of Cinderella at the school culture festival.

Another New Year's means another banquet for the zodiac members at the Soma estate.

A winter chill lingers in the air as memories revealing some of Kureno's mysterious past and present emerge.
Please Don't Upload Episodes on Youtube